UPDATE: UN offers replacement link, but unable to explain why its original link mysteriously disappeared! BUT, still no explanation or accountability for where our physical gold is. Treaties are routinely broken. Show us the Beef!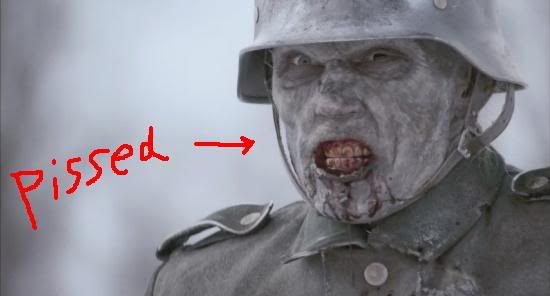 Us citizen zombies are pissed!!
...reappears at GATA's site
Posted by Charleston Voice staff
Related: HAS THE UN STOLEN THE WORLD'S GOLD? - - and if so, was it sold off to suppress the 'free' market gold price? Is Fort Knox really empty?
What do your congressman and senator tell you?
---
Submitted by cpowell on Wed, 2012-02-01 15:54.
Section: Daily Dispatches
10:56a ET Wednesday, February 1, 2012
Yesterday, we published an essay by GATA consultant Rob Kirby of Kirby Analytics in Toronto,
"Manifest Destiny Derailed: Treason from Within
," which was published this week at three Internet sites --
GoldSeek
,
24hGold,
and the
German freelance journalist Lars Schall
-- cited the 1981 gold swap treaty between the United States and United Kingdom and included a link to the Treaty document posted at a United Nations Internet site:
http://untreaty.un.org/unts/60001_120000/9/10/00016474.pdf
<< LINK NOW DISABLED >>
Apparently within hours of Kirby's reference to the treaty, the link was disabled at the United Nations Internet site. Whether this is more evidence of the gold price suppression schemers trying to cover their tracks or just coincidence or the result of ever-more-intense solar flares, the gold swap treaty has been posted at GATA's Internet site here:
http://www.gata.org/files/GoldSwapTreatyUSUK-UN.pdf
Keep your tinfoil hats on tight.
CHRIS POWELL, Secretary/Treasurer
Gold Anti-Trust Action Committee Inc.
Source:
GATA