07/12

/201

2 WBAI - Pacifica Radio - The Gary Null Show
Netanyahu worked inside a Nuclear Smuggling Ring Targeting the U.S.
Gary Null interviews Grant Smith about FBI documents indicating Israeli Prime Minister Benjamin Netanyahu worked inside a nuclear technology smuggling ring that targeted the U
.
S.
MP3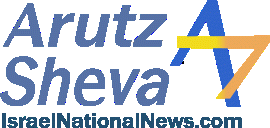 Arutz Sheva - Israel National News 7/6/2012
FBI: Bibi Helped in Plot for U.S. Nuclear Equipment
Declassified FBI documents from a 1985-2002 investigation implicate Prime Minister Binyamin Netanyahu in an initiative to illegally purchase United States nuclear technology for Israel's nuclear program.
Netanyahu was allegedly helped by Arnon Milchan, a Hollywood producer with ties to Israeli prime ministers and U.S. presidents. Milchan's involvement in Israeli intelligence and arms dealing has been the subject of reports for some time, and was described in an unofficial biography published last year. More.

07/04

/201

2
Netanyahu worked inside nuclear smuggling ring:
Counterespionage debriefing reveals how Israel targeted US
On June 27, 2012, the FBI partially declassified and released seven additional pages[.pdf] from a 1985–2002 investigation into how a network of front companies connected to the Israeli Ministry of Defense illegally smuggled nuclear triggers out of the U.S.* The newly released FBI files detail how Richard Kelly Smyth — who was convicted of running a U.S. front company — met with Benjamin Netanyahu in Israel during the smuggling operation. At that time, Netanyahu worked at the Israeli node of the smuggling network, Heli Trading Company. Netanyahu, who currently serves as Israel's prime minister, recently issued a gag order that the smuggling network's unindicted ringleader refrain from discussing "Project Pinto." More
Source:
Institute for Research: Middle Eastern Policy - IRmep