Chairman,
Peter G. Peterson Foundation
Peter G. Peterson is chairman emeritus of the Council on Foreign Relations and founder and chairman of the Peter G. Peterson Foundation, whose mission is to target "undeniable, unsustainable and untouchable"threats to the nation's future and to future generations of Americans. He is chairman emeritus and co-founder of the Blackstone Group, a private investment banking firm. He is also founding chairman of the Peterson Institute for International Economics and founding president of the Concord Coalition. Mr. Peterson was the co-chair of the Conference Board Commission on Public Trust and Private Enterprise and was also chairman of the Federal Reserve Bank of New York from 2000 to 2004. Prior to founding Blackstone, Mr. Peterson was chairman and CEO of Lehman Brothers(1973 –1984). He was chairman and CEO of Bell and Howell Corporation from 1963 to 1971. In 1971, President Richard Nixon named Mr. Peterson assistant to the president for international economic affairs. He was named secretary of commerce by President Nixon in 1972.
Fact of the Day: Chelsea Clinton Joins Think Tank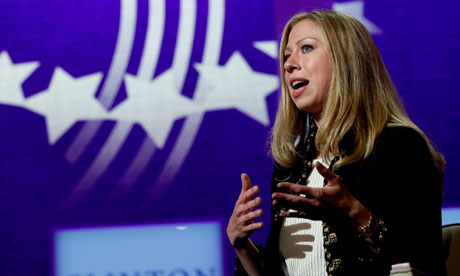 According to the latest membership list, Chelsea Clinton is a member of the Council on Foreign Relations (CFR). Her father, former President Bill Clinton, is also a current CFR member. [Last year the Democratic Leadership Council, or DLC, which was closely aligned with Bill Clinton, closed.]
Prime Minister Benjamin Netanyahu will seek to form a big-tent coalition that could signal a new inward focus at a time of increasing tumult in the Mideast, says expert David Makovsky.
Who We Are
Leadership and Staff