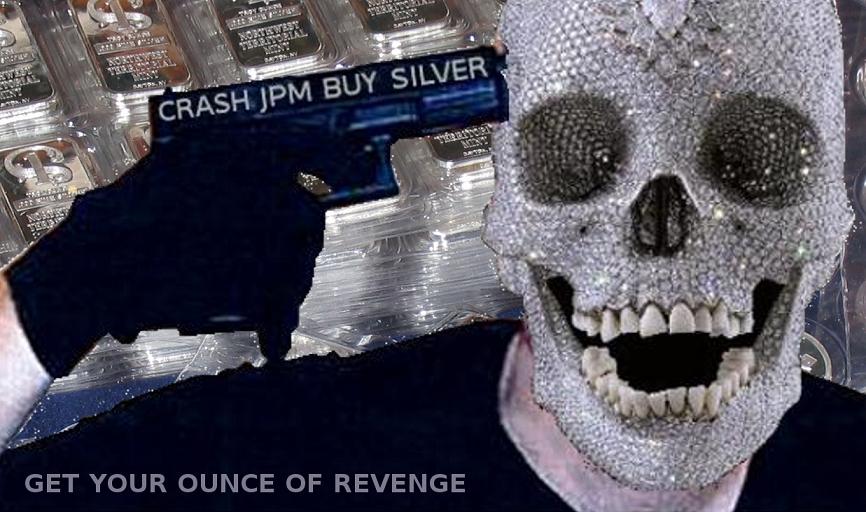 Here are the five potential tactics that I fear may come to pass in the next few months.
First

, look for a repeat of what the US government authorized the COMEX to do at the January 1980 peaks in gold and silver prices. The COMEX stopped price increases by prohibiting new purchases of gold and silver contracts by investors. Investors who already owned COMEX contracts were limited to either continuing to hold the contract or to sell it. They were not allowed to increase their positions. The recent actions taken by the ABN Amro Bank and the unidentified major Swiss bank are almost exactly this kind of development. The consequence of such a development is that those who own little or no precious metals may find it almost impossible to buy any or any more, no matter whether paper or physical.
Second

, to forestall the failure of a major world bank, that nation may impose a bank holiday in order to seize some or all of the checking and savings accounts and retirement assets held by the bank's customers. This is precisely what has happened in Cyprus, with a growing number of nations stating that they will adopt this tactic. There are several large banks that are reportedly near insolvency, but I won't fan the flames of panic by naming them here.
Third

, look for there to be limitations on being able to withdraw funds from bank savings and checking accounts, certificates of deposits, at brokerages, and any other forms of "money." This tactic was used against Ohio residents in the late 1980s that had accounts at certain financial institutions in that state.
Fourth

, at the same time, the government is likely to limit the ability to send funds out of the country, similar to the financial restrictions now imposed on Americans who seek to surrender their citizenship.
Fifth

, the US government could prohibit the purchases of physical gold and silver investment products. By doing this, the government could not be accused of confiscating gold or silver (except for the private Individual Retirement Accounts (IRAs) and 401K accounts) similar to the fully-compensated, mandatory redemption in 1933.
Through these measures, the US government would make it virtually impossible for people to protect themselves against the continuing decline in the value of the US dollar. The only people that have any hope of using gold and silver for their financial salvation would be those who already own physical gold or silver in their direct custody before any of these measures are imposed.
The first four capital controls I list above have already happened somewhere this year or were imposed by the US government in the past. The fifth capital control I listed is just a small stretch derived from the other four. Unfortunately, these are not outrageous predictions. I would hate to see any of them come to pass, but I have to call them as I see them.
Patrick A. Heller was honored with the American Numismatic Association 2012 Harry J. Forman Numismatic Dealer of the Year Award. He owns Liberty Coin Service in Lansing, Michigan and writes Liberty's Outlook, a monthly newsletter on rare coins and precious metals subjects. Past newsletter issues can be viewed at http://www.libertycoinservice.com. Other commentaries are available at Numismaster (under "News & Articles) . His award-winning radio show "Things You 'Know' That Just Aren't So, And Important News You Need To Know" can be heard at 8:45 AM Wednesday and Friday mornings on 1320-AM WILS in Lansing (which streams live and becomes part of the audio and text archives posted at http://www.1320wils.com
Read full post (4/25/13)>>
CoinWeek