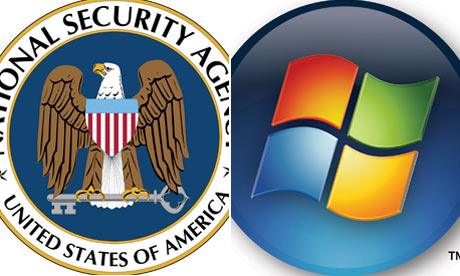 New top secret documents provided by Edward Snowden allege Microsoft worked with the National
Security Agency to get around the tech giant's own encryption systems and Skype helped the agency collect video calls, according to a
report from The Guardian
.
The documents, which were not posted online, allegedly show that Microsoft collaborated with the NSA months before the launch of their Outlook.com portal to make sure the NSA would be able to intercept and read web chats. The company also reportedly helped give the NSA easier access to its cloud storage device called SkyDrive.
When The Guardian and The Washington Post revealed the PRISM program's existence in June, Microsoft was among a host of major technology companies that denied they provided the NSA with blanket access to their customers' communications.
In response to the new report, Microsoft again emphasized that the company "only ever compl[ies] with orders about specific accounts or identifiers, and we would not respond to the kind of blanket orders discussed in the press over the past few weeks…"
"To be clear, Microsoft does not provide any government with blanket access to SkyDrive, Outlook.com, Skype or any Microsoft product," the company said in a statement to ABC News. "We have clear principles which guide the response across our entire company to government demands for customer information for both law enforcement and national security issues. First, we take our commitments to our customers and to compliance with applicable law very seriously, so we provide customer data only in response to legal processes."
Snowden, a 30-year-old former contractor with the NSA, is believed to be stranded in the transit area of a Moscow airport. While in Hong Kong in mid-June, Snowden revealed himself as the source of a series of reports in The Guardian and other international outlets about the NSA's vast foreign and domestic surveillance programs.
Snowden fled Hong Kong for Moscow in late June for Moscow and has applied for political asylum in nearly two dozen countries. He has been charged in the U.S. with espionage.
ABC News' Joanna Stern contributed to this report.
SOURCE