Already the third most restrictive for gun ownership and gun crimes, California legislators make the state even less safe! Just one more reason to make California even less safe for families and law-abiding citizens.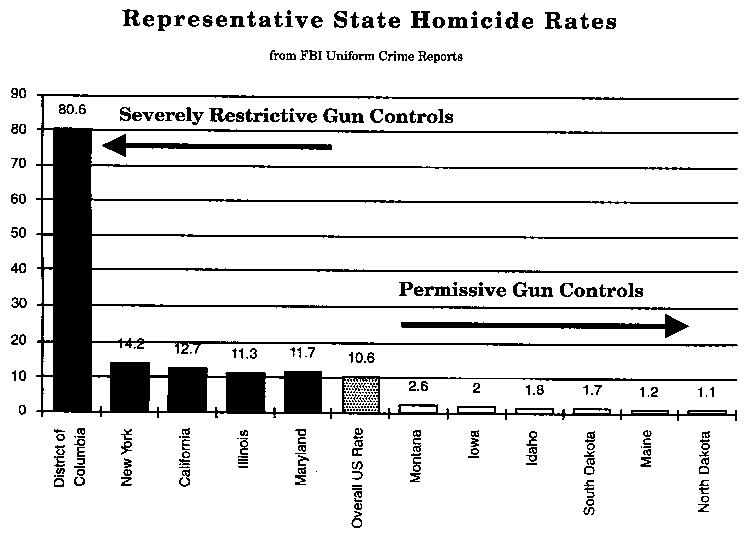 ---
Did California Just Take the First Step towards Gun Registration?
Friday, January 03, 2014
(graphic: ows.posters.com)
With little fanfare or criticism, California began 2014 with a new law requiring purchasers of rifles and shotguns to register with the state.
Second Amendment advocates put out the word about the statute—AB 809—whose implementation was delayed when the legislature adopted it in 2011. But the warning resulted mostly in more firearms sales before January 1.
Backers of the new law say it does not create gun registration, that it merely says the state must retain background-check records of those who purchase guns, big and small alike.
But opponents say no matter how backers describe the law, its effect will be state officials retaining information on who owns what types of firearms. That amounts to gun registration, they argue.
Law enforcement agencies had previously been mandated to destroy records of all "long gun" transactions within 10 days. Now with the adoption of AB 809, those agencies are required to track the make, model and serial number of such weapons, as well as the identity and address of the gun owners.
The only way to avoid getting put into a state database, critics said, was to purchase their weapons by December 31. Many seemed to do just that.
One gun store owner, John Deaser, said sales at his location, Just Guns, jumped 30% to 50% last month. Deaser called the new law an "unnecessary invasion of privacy."
"These are law-abiding citizens," he told CBS 13 in Sacramento. "They're not trying to beat the system or anything like that. They just don't want to be tracked."
http://www.allgov.com/news/controversies/did-california-just-take-the-first-step-towards-gun-registration-140103?news=852070