I vividly recall when I was a youngster, my Dad a WWII war veteran of No. Africa, scolding me for praising the Red Cross "charity work" in Korea. He nearly became enraged as he related stories of the Red Cross in WWII No. Africa charging him and his shipmates for the coffee, donuts and everything else that had been generously donated by stateside citizens to their men fighting overseas.
I've long since now come to a full understanding of this fake tax-exempt shelter disguised as a "charity" is but a dropbox for sucker money. Author Sharyl Attkisson gives this fraudulent mainstay of "generosity" the bright light long overdue.
You decide. Here's a salary snippet from the IRS Form990 2013 (PDF).
---
The Secretive American Red Cross
by
sattkisson
on
July 5, 2014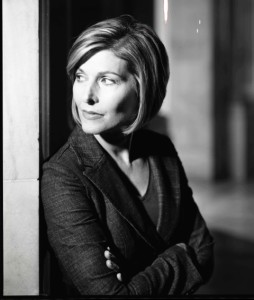 Sharyl Attkisson
According to ProPublica in a newly-published article:
"Just how badly does the American
Red Cross want to keep secret how it raised and spent over $300 million after Hurricane Sandy? The charity has hired a fancy law firm to fight a public request we filed with New York state, arguing that information about its Sandy activities is a 'trade secret'…As we've reported, the Red Cross releases few details about how it spends money after big disasters. That makes it difficult to figure out whether donor dollars are well spent. The Red Cross did give some information about Sandy spending to New York Attorney General Eric Schneiderman, who had been investigating the charity. But the Red Cross declined our request to disclose the details."
Read ProPublica's article on the Red Cross' stonewalling
I've fought my own battles with the American Red Cross and other charities. With the help of dedicated insiders, without whom I couldn't have seen certain documents or had access to certain information, I exposed problems with the Red Cross' management of the blood supply and its handling of 9/11 funds meant for recovery from the terrorist disaster (but too often squandered on waste, fraud and abuse, according to the charity's own internal audits).
Read my 2003 Emmy Award winning investigation on the American Red Cross Part 1, Part 2, Part 3.
On May 12, 2010 I reported for CBS News on how 5 major nonprofits, including the American Red Cross, had spent funds intended for Haiti earthquake victims four months after the disaster. I noted that enough aid had been raised to give each displaced family a check for $37,000 but thousands of Haitians were still going hungry and living under flimsy shelters. I learned that, to a large degree, the charities can't tell anyone with specificity where exactly all the money goes. They can give general figures such as, 'we've given out 10,000 meals' or 'we've distributed 10,000 bottles of water,' but I wondered why there wasn't a spreadsheet that explains how many bottles or meals were shipped to which refugee camp and when. It seems pretty basic. After all, somebody has to know. A lot of the funds that donors intended for "emergency relief" were, in fact, still sitting in funds unspent. Some charity officials privately acknowledged that many charities receiving a giant influx of donations in the wake of a giant disaster are ill-equipped to produce long term recovery programs. They sometimes find themselves frantically trying to figure out how to spend all the money in a responsible way that serves the mission.
With prodding, the Red Cross provided some general figures for my Haiti report. But the Clinton Bush Fund and the Clinton Foundation refused to respond at all to questions about how they had spent donations for the Haiti earthquake. What's the big secret? We are left to wonder.
Also in 2010, I reported on "Feed the Children" and–when I sent our producer and camera to visit their operation on the ground in Haiti–we discovered that their relief efforts were nothing like what the charity had advertised. And many insiders stepped forward to expose serious allegations about Feed the Children on several fronts. Like the Red Cross with ProPublica, Feed the Children responded with a high-priced law firm. The Red Cross assured ProPublica that the lawyers aren't paid for with Sandy donor funds. (There's other money for that.)